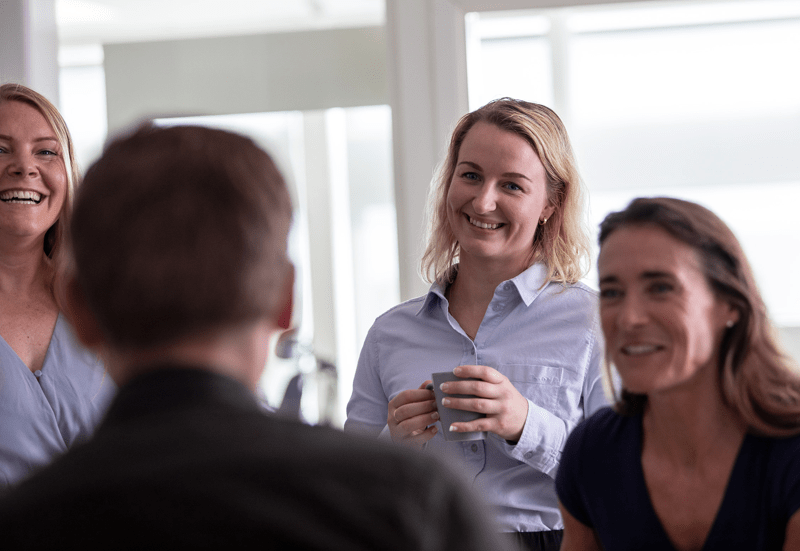 The specialist functions within Vitec Software Group offer support to all business units when it comes to Finance, IT, Brand & communication and HR. The headquarter of the Group as well as the managers of our 4 support functions are based in Umeå, Sweden. Nevertheless, the people of our support functions are spread throughout the Nordic countries, finding a strength in being close to our internal customers.
Vitec IT manages the Group's IT services in Denmark, Finland, Norway and Sweden. The services hold management of production systems for our public cloud services, maintenance of internal IT systems and internal user support. The need for keeping a long-term perspective in everything we do is indisputable. Because our customers rely on us – today and tomorrow.
Vitec Finance consists of the Group Finance-team, responsible for group accounting, group reporting and accounting principles and the Financial Services & Integration-teams. All in all, we are 25 persons.
The Integrations-team is responsible for the integration of new business units into the Group's reporting and accounting routines and systems, and also responsible for most of the financial systems.
Vitec Financial Services offers accounting, controlling and payroll services to the business units in Denmark, Finland, Norway and Sweden.
Brand & Communication are 7 persons, covering areas like brand strategy, brand integration, general branding issues, communication strategy, general communication press releases, intranet, our website, facility issues, events and production of marketing material.
HR (Human Resources) is a field that covers many different areas, like attracting, recruiting and retaining the right people. We are a dedicated team of 4 persons based in Umeå, Sweden, supported by HR-consultants in Denmark, Finland and Norway.